Tuesday, March 17, 2009
Turn off the lights: Earth Hour 2009
When was the last time that you enjoyed the wonder of a night time sky? I have fond memories of family holidays to Jeffery's Bay, and one of the things that stands out clearly in my mind is the beauty of the night sky from the beach near the house we stayed in. The richness and depth of the starry night seemed to suck you into itself.
When I look up from my home now all that I can see is a few of the brightest constellations while the rest is hidden by the haze of city lights. We have lost our night sky and we do not even know what the implications of that are (
here are some
). I was reminded of this by a
photo essay on light pollution
. The last line of the essay is particularly poignant:
For all the benefits of artificial light, "we shouldn't pretend that nothing is lost."
On 28 March at 20h30 the WWF is asking us to turn out the lights for one hour as a vote for Earth and a vote against climate change. This global action will be presented to leaders at the Global Climate Change Conference in Copenhagen.
This is not a vote against climate change, this is an action to win back some of what we have lost. This is an opportunity to start reclaiming our night sky. This is the chance to turn off not only your lights, but your TV, computer, cellphone and any other distraction and to spend an hour with the people you love – connecting and enjoying your humanity. This is a vote for a happier, cleaner and healthier world.
Sign up on the
South African
or
International Earth Hour
websites.
Image courtesty of Steve Jurvetson, licensed under a Creative Commons license.
Subscribe
Get the latest posts immediately
Subscribe in a feed reader
or enter your email address:
About this blog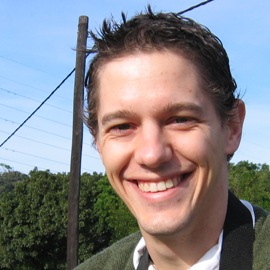 I'm Duncan Drennan and this blog is about spreading ideas regarding engineering, our environment and creating a better world. You can also follow me on Google Reader.
About Engineer Simplicity
Copyright Notice
© Copyright 2006-2010, Duncan Drennan, All rights reserved
Popular Posts
We are in the middle of an energy crisis and each of us need to make some dramatic changes to ensure that we have electricity, and that the ...

As engineers we spend a lot of time solving problems. A customer has a problem and it needs to be fixed. The electronic boards you have just...

So here we are, the first blog post...well, really, here I am. My name is Duncan Drennan and this is my blog on business, design, electronic...

There are a lot of steps to turn an idea into a product. Each step requires care and attention to ensure that the best product is created. B...

This post forms a part of the SA Blook . So what is our reality? South Africa has an unemployment rate of about 23%, a skills shortage crisi...

The short version (my "elevator pitch"): Compact fluorescent lamps (CFLs) use about a fifth of the energy of a normal (incandescen...

eWaste is a particularly difficult issue to deal with as it contains many different materials and lots of extremely hazardous substances. I...

Electronic design automation tools like OrCAD , PADS and Altium Designer are part of an electronic engineer's day–to–day life. We need...

On 29 June 2009 my wife and I became parents to Grace Drennan. It is a great privilege, honour and responsibility to be a part of this amazi...