Thursday, March 12, 2009
You make what you measure
We have allowed ourselves to be framed as consumers. We hear it constantly – we are not referred to as people, or producers, or savers, we are referred to as consumers. The more I hear the term, the more it bothers me, and the more I feel that referring to ourselves in that way takes away a part of our humanity. It leaves me with this image of gluttonous people at a table unable to stop eating and waiters who are all too happy to keep bringing food as they picture the giant tip at the end of the evening. We are fed an information diet from news to advertising which keeps telling us that we are consumers and we need to consume. It is degrading and we need to reframe how we see ourselves.
Paul Graham referred to an
interesting statement in a recent essay
, "You make what you measure." And what is it that we measure? GDP –
gross domestic product
– a measure of a country's consumption. One of the goals of our incumbent economic system is to keep growing GDP, which is to keep producing more and more, which in turn means to continuously grow consumption. So we measure consumption and we create consumers.
We don't measure happiness, we don't measure how much water is available, we don't measure how much we waste, we measure consumption. Imagine how much would change if our leading indicator was the measure of people's happiness. If you want to know, look at the
city of Bogota
.
To support our current economic system we seek out ways to create more consumption. Disposable paper cups, nappies, razor blades, and more. Even our "durables" have become disposable – replacement is so cheap...and it is encouraged.
We are left with a world spiralling out of control. We put pressure on our environment to produce more and more so that we can consume more and more. And in the mean time we are not getting happier or healthier.
To stop this we have to fight to regain our humanity. We can no longer accept being referred to as consumers – we are people: mothers, fathers, brothers, sisters, children. We are more than consumers: we are creators, artists, workers, partners – we are human.
We need to stop measuring ourselves as consumers, and start measuring ourselves as humans.
Some alternatives to GDP are Gross National Happiness and the Genuine Progress Indicator. The Happy Planet Index (a NEF initiative) measures the efficiency with which nations convert ecological resources into long and happy lives for their citizens – their manifesto is a stimulating read.
Subscribe
Get the latest posts immediately
Subscribe in a feed reader
or enter your email address:
About this blog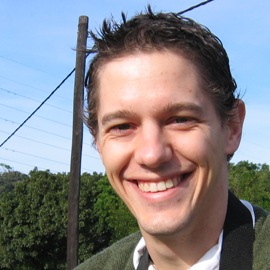 I'm Duncan Drennan and this blog is about spreading ideas regarding engineering, our environment and creating a better world. You can also follow me on Google Reader.
About Engineer Simplicity
Copyright Notice
© Copyright 2006-2010, Duncan Drennan, All rights reserved
Popular Posts
We are in the middle of an energy crisis and each of us need to make some dramatic changes to ensure that we have electricity, and that the ...

As engineers we spend a lot of time solving problems. A customer has a problem and it needs to be fixed. The electronic boards you have just...

On 29 June 2009 my wife and I became parents to Grace Drennan. It is a great privilege, honour and responsibility to be a part of this amazi...

So here we are, the first blog post...well, really, here I am. My name is Duncan Drennan and this is my blog on business, design, electronic...

eWaste is a particularly difficult issue to deal with as it contains many different materials and lots of extremely hazardous substances. I...

Electronic design automation tools like OrCAD , PADS and Altium Designer are part of an electronic engineer's day–to–day life. We need...

There are a lot of steps to turn an idea into a product. Each step requires care and attention to ensure that the best product is created. B...

Urban agriculture (UA) – the production of food within a city – is an important aspect of securing our food supply as well as restoring our...

This post forms a part of the SA Blook . So what is our reality? South Africa has an unemployment rate of about 23%, a skills shortage crisi...

When James Bond used miniature cameras in the 60's and 70's the thought of a wireless phone that can take pictures and send them t...