Tuesday, March 31, 2009
CFLs, mercury and coal emissions
Mercury in compact fluorescent tubes (CFLs) is a
health hazard
and therefore we should not use CFLs....at least that is the false message being spread by many people.
Yes, there is mercury in CFLs (typically less than 5mg), and yes, they need to be recycled correctly to ensure that the mercury (and electronic components) stay out of landfills. The thing is, the benefits of using CFLs and the associated reduction in mercury emissions
far
outweigh any issues associated with the mercury in a CFL.
So why do CFLs contain mercury?
All fluorescent lamps contain mercury (compact fluorescents as well as conventional straight tubes). The mercury is excited by an electrical current which causes the mercury to emit ultraviolet light. The ultraviolet light stimulates phosphor in the tube which produces visible light. Interestingly enough normal fluorescent tubes have escaped the mercury stigma even though they can contain more mercury that a CFL.
What does coal have to do with it?
The burning of coal to produce energy is one of the largest sources of mercury from human activity (in South Africa 80% of our energy comes from coal). This mercury enters the atmosphere and eventually lands in our water systems. Mercury entering into aquatic systems can be transformed by microbial action into
methylmecury
which
bioaccumulates
in the food chain.
Incandescent bulbs release more mercury into the environment than CFLs.
When you take mercury emissions from coal into accout it turns out that a normal incandescent bulb results in more mercury being released into the environment than a CFL, even when a CFL is disposed into a landfill rather than properly recycled. The US EPA estimates that 1.8mg of mercury enters the environment from a dumped CFL while the use of an incandescent bulb results in 5.8mg (for 8000 hours of use). See the
Energy Star's mercury fact sheet
for their assumptions.
What about CFL breakages in the home?
Breakages need to be dealt with carefully, but do not pose a serious hazard. Ventilate and have any people or pets leave the room. Follow the
recommended clean–up guidelines in the EPA mercury fact sheet
. There is an old and false story about expensive clean–up procedures which came about due to a misunderstanding –
snopes.com has the full history of that story
, which makes for interesting reading.
What do we need to do?
Switch to CFL or LED bulbs wherever and as soon as possible. This reduces both energy consumption and mercury emissions which is good for our well–being. Consider LEDs where suitable – they contain no mercury and have a longer life span than CFLs (although they only available in certain light formats, provide a different type of light, and you need to compare their efficiency to CFLs). Correctly dispose of your CFLs (and LEDs) for recycling, as this keeps the mercury out of the landfills and allows it to be reused in new lights.
Please share this, blog about it, write newspaper articles, tweet (and retweet) it, stumble it, tell your friends, and explain it to anyone who does not know that using CFLs will actually reduce your exposure to mercury. CFLs help us to reduce energy consumption and keep our environment clean – let the world know.
More resources:
[1] "Global Atmospheric Mercury Assessment: Sources, Emissions and Transport," UNEP
[2] UNEP mercury programme
Image courtesy of Energy Star.
Subscribe
Get the latest posts immediately
Subscribe in a feed reader
or enter your email address:
About this blog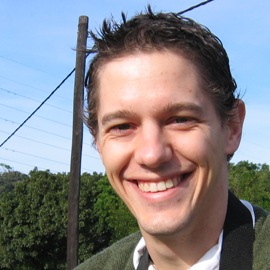 I'm Duncan Drennan and this blog is about spreading ideas regarding engineering, our environment and creating a better world. You can also follow me on Google Reader.
About Engineer Simplicity
Copyright Notice
© Copyright 2006-2010, Duncan Drennan, All rights reserved
Popular Posts
We are in the middle of an energy crisis and each of us need to make some dramatic changes to ensure that we have electricity, and that the ...

As engineers we spend a lot of time solving problems. A customer has a problem and it needs to be fixed. The electronic boards you have just...

On 29 June 2009 my wife and I became parents to Grace Drennan. It is a great privilege, honour and responsibility to be a part of this amazi...

When James Bond used miniature cameras in the 60's and 70's the thought of a wireless phone that can take pictures and send them t...

eWaste is a particularly difficult issue to deal with as it contains many different materials and lots of extremely hazardous substances. I...

Urban agriculture (UA) – the production of food within a city – is an important aspect of securing our food supply as well as restoring our...

Electronic design automation tools like OrCAD , PADS and Altium Designer are part of an electronic engineer's day–to–day life. We need...

With 48 post over nearly three years, I am certainly not a prolific blog writer. My goal has never been to write a lot, but to rather explor...

Quoting for electronic design is quite an art. You never really know how long something will take or the difficulties that you will face al...