Tuesday, January 27, 2009
eWaste recycling in South Africa
eWaste is a particularly difficult issue to deal with as it contains many different materials and lots of extremely hazardous substances. Incorrect disposal of electronic items can result in many of those dangerous chemicals entering into our environment through water systems and air pollution.
eWASA, the eWaste Association of South Africa, is an organisation concerned with the handling of eWaste and represents the various industry stakeholders (like eWaste recyclers and disposers). Their website provides useful information about
where to recycle your eWaste
and
how the eWaste recycling process works
. They also have a really fascinating (and distrubing)
list of hazardous substances
and what items those substances are contained in. I recommend that
everybody
read that list (compulsory reading for engineers and product developers).
Refurbishing, reuse and extending the life–cycle
of electronic products is an important (and preferable) way to reduce eWaste and the hazards associated with recycling and disposing of these products.
eWaste recycling is expensive and the costs are not necessarily covered by the resale of recovered materials. eWASA would like to introduce an advanced recycling fee (ARF) for products which will eventually become a part of the eWaste stream. This fee will be collected by the supplier at the time of sale and used to fund end–of–life recyling. Exactly how the ARF will be collected and distributed is not yet clear. Will certain items, such as
CRTs
, attract a higher ARF due to greater recycling costs? We will have to wait and see.
South Africa currently has no legal framework which deals specifically with eWaste, and unlike the
EU's RoHS directive
, we have no laws to govern the materials used in the products that we make. I have been quite surprised in my dealings with manufacturers of printed circuit boards and assembly houses that they even still offer leaded products (because people are still using them). There are many benefits in removing these hazardous substances from your product and any issues with the alternative lead–free options have already been resolved. It is our responsibility as designers to remove these substances from our products. South Africa should introduce legislation to govern the use of hazardous materials so that we can avoid future health crises.
We need more people to be aware of, and start recycling eWaste. Fortunately Makro and Fujitsu–Siemens have partnered together with an eWaste recycler,
Desco Electronic Recyclers
, and begun
providing eWaste collection bins in some of their stores
. This will help to create awareness of how to correctly handle and recycle eWaste. eWASA's website has a full list of
eWaste collection points in South Africa
.
Please design and recycle wisely – it is good for you, me, and our environment.
Photo courtesty of Stephen Bullivant, licensed under a creative commons license.
Subscribe
Get the latest posts immediately
Subscribe in a feed reader
or enter your email address:
About this blog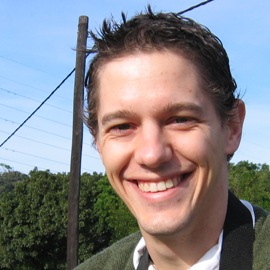 I'm Duncan Drennan and this blog is about spreading ideas regarding engineering, our environment and creating a better world. You can also follow me on Google Reader.
About Engineer Simplicity
Copyright Notice
© Copyright 2006-2010, Duncan Drennan, All rights reserved
Popular Posts
We are in the middle of an energy crisis and each of us need to make some dramatic changes to ensure that we have electricity, and that the ...

As engineers we spend a lot of time solving problems. A customer has a problem and it needs to be fixed. The electronic boards you have just...

So here we are, the first blog post...well, really, here I am. My name is Duncan Drennan and this is my blog on business, design, electronic...

There are a lot of steps to turn an idea into a product. Each step requires care and attention to ensure that the best product is created. B...

This post forms a part of the SA Blook . So what is our reality? South Africa has an unemployment rate of about 23%, a skills shortage crisi...

The short version (my "elevator pitch"): Compact fluorescent lamps (CFLs) use about a fifth of the energy of a normal (incandescen...

eWaste is a particularly difficult issue to deal with as it contains many different materials and lots of extremely hazardous substances. I...

Electronic design automation tools like OrCAD , PADS and Altium Designer are part of an electronic engineer's day–to–day life. We need...

On 29 June 2009 my wife and I became parents to Grace Drennan. It is a great privilege, honour and responsibility to be a part of this amazi...