Monday, April 14, 2008
Creating a culture of reuse
Reuse is the forgotten R of the
three R's
.
We currently have a
materials chain
that goes something like this: harvest resource, manufacture, distribute, use, dispose.
Recycling adds an extra step where things are collected during disposal and reintroduced into the manufacturing stage as raw materials. There are two things about recycling that need to be noted:
Many materials are unsuitable to be recycled into the same thing. Plastics are probably the best example. They are either used to supplement the virgin (new) feedstock, or made into entirely different products (e.g. PET from drinking bottles is recycled into clothes, insulation, credit cards, etc.)
Recycling often involves breaking down the product into something as close as possible to the original feedstock. This means that all the energy that went into it is lost. Glass is a good example.
Recycling uses far less energy than creating a product from raw virgin materials and it is very important that it occurs, but why do we destroy things that are in perfectly usable condition?
The things that I have read about
reuse
have all been focussed on reusing items in the home and
giving
or selling them to other people who can use them (which are both important).
I want to see industry take responsibility and start collecting items for reuse, rather than recycling (wherever possible). We have seen this happening our whole lives: glass soda bottles. Every time you took a glass soda bottle back to the store and had your deposit paid back you were putting a bottle into the reuse chain.
The reuse chain works like this: instead of disposing of something it is taken back to the distributor (the store it was bought from). When the manufacturer makes deliveries they also collect the items for reuse. At the factory the items are inspected and cleaned. Any items that are unsuitable for reuse are recycled, and the rest is reused.
This means far less energy is expended on recycling and manufacturing new items which could have been reused. The easiest thing to imagine this working with is glass bottles and jars of any type, but why not expand this to everything? Why not start designing reuse into our products?
There would be huge savings for manufacturers, as they would not need to keep buying new materials. The only costs are the collection and logistics, which are already in place for the distribution of the product.
Packaging is a great example. If packaging can be made durable enough to be reused multiple times then consumers could just keep returning that packaging until it reached the end of its life cycle.
It does require a rethink of how we design, package and distribute things, but the benefits would be great for everyone – both manufacturers and consumers.
Subscribe
Get the latest posts immediately
Subscribe in a feed reader
or enter your email address:
About this blog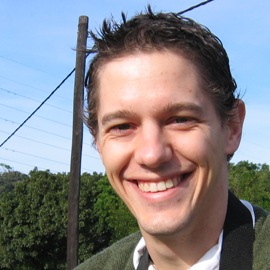 I'm Duncan Drennan and this blog is about spreading ideas regarding engineering, our environment and creating a better world. You can also follow me on Google Reader.
About Engineer Simplicity
Copyright Notice
© Copyright 2006-2010, Duncan Drennan, All rights reserved
Popular Posts
We are in the middle of an energy crisis and each of us need to make some dramatic changes to ensure that we have electricity, and that the ...

As engineers we spend a lot of time solving problems. A customer has a problem and it needs to be fixed. The electronic boards you have just...

eWaste is a particularly difficult issue to deal with as it contains many different materials and lots of extremely hazardous substances. I...

Electronic design automation tools like OrCAD , PADS and Altium Designer are part of an electronic engineer's day–to–day life. We need...

We have allowed ourselves to be framed as consumers. We hear it constantly – we are not referred to as people, or producers, or savers, we a...

On 29 June 2009 my wife and I became parents to Grace Drennan. It is a great privilege, honour and responsibility to be a part of this amazi...

Quoting for electronic design is quite an art. You never really know how long something will take or the difficulties that you will face al...

I am an advocate of making sure that every device consumes as little power as possible at all times. Indicator lights should be off, process...

Mercury in compact fluorescent tubes (CFLs) is a health hazard and therefore we should not use CFLs....at least that is the false message b...

When James Bond used miniature cameras in the 60's and 70's the thought of a wireless phone that can take pictures and send them t...