Monday, February 11, 2008
Load shedding legislation
The
DME
has released the
proposed amendments
to the
Electricity Regulations Act 2006
. It makes for some interesting reading, but here is what it boils down to.
The "licensees" (the people you buy your electricity from – e.g. municipalities) must ensure the following,
Incandescent lights must be replaced with energy efficient ones.
Unoccupied buildings' lights must be turned off.
No street lights should be on during the day.
New dwellings with a value over R750000 must include solar geysers.
Dwellings larger than 300m2 must include solar gesyers.
All new installations must have a geyser blanket.
Office blocks, hospitals, hotels, resorts, and shopping complexes must incorporate solar water heating by 2010.
All geysers must be able to be turned off remotely by 2010.
All heating, ventilation and cooling systems (HVAC) must be able to be turned off remotely by 2010.
Swimming pool pumps and heating must be able to be turned off remotely (interestingly no date is set for this).
Street lights must be fitted with energy efficient bulbs.
Time use tariffs for customers who consume more than 500kWh a month, before 2010.
You can submit comments on the regulations up until 25 February 2008.
There are two things which stand out for me:
HVAC that can be turned off remotely.


The interesting thing with this is that it will be very noticeable to the end user. Turning off a geyser has little (no) effect on the end user. If your air conditioner suddenly turns off you are going to notice. The other thing is that turning a motor (the compressor) on and off is quite different to turning a resistor (geyser element) on and off. I wonder what the impact of this will be on the lifetime of the equipment?



Time use tariffs for customers using more then 500kWh/month.


There are many households using more than this, and certainly just about every business is going to be affected by this. We will have to think more carefully about when we use energy. Business is probably going to take the biggest knock from this, as it eats straight into your bottom line.
Other than that it just looks like we should all start solar geyser companies ;)
Subscribe
Get the latest posts immediately
Subscribe in a feed reader
or enter your email address:
About this blog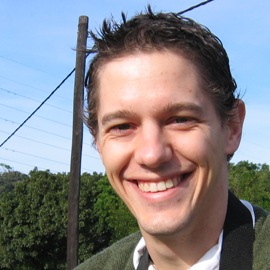 I'm Duncan Drennan and this blog is about spreading ideas regarding engineering, our environment and creating a better world. You can also follow me on Google Reader.
About Engineer Simplicity
Copyright Notice
© Copyright 2006-2010, Duncan Drennan, All rights reserved
Popular Posts
We are in the middle of an energy crisis and each of us need to make some dramatic changes to ensure that we have electricity, and that the ...

As engineers we spend a lot of time solving problems. A customer has a problem and it needs to be fixed. The electronic boards you have just...

On 29 June 2009 my wife and I became parents to Grace Drennan. It is a great privilege, honour and responsibility to be a part of this amazi...

When James Bond used miniature cameras in the 60's and 70's the thought of a wireless phone that can take pictures and send them t...

eWaste is a particularly difficult issue to deal with as it contains many different materials and lots of extremely hazardous substances. I...

Urban agriculture (UA) – the production of food within a city – is an important aspect of securing our food supply as well as restoring our...

Electronic design automation tools like OrCAD , PADS and Altium Designer are part of an electronic engineer's day–to–day life. We need...

With 48 post over nearly three years, I am certainly not a prolific blog writer. My goal has never been to write a lot, but to rather explor...

Quoting for electronic design is quite an art. You never really know how long something will take or the difficulties that you will face al...