Tuesday, February 19, 2008
Environeering
Engineering is about creating a better world.
We need passionate engineers working hard to create a cleaner and healthier world. We have to make sure that each decision we make – each product we produce – is helping us move towards that.
No, it is not easy. It is actually really difficult. It means forcing ourselves to reevaluate the "norms", to look at every decision we make in the light of the world around us. It means taking responsibility for our products, and fighting for what we believe in. It means constantly searching for better solutions.
I call it
environeering
: engineering for a better environment.
An environeer wants to change the world, and can. They live for energy savings, cleaner technology, recycling, water saving and much more. They are constantly seeking ways to create better products. They talk passionately about the world and how we impact on it. It is all about moving forward and embracing our passion for the world we live in. Most importantly, they care about people.
I want to get to know all the environeers out there. I want to talk to you, engage with you, and together work towards a happier, healthier life for everyone.
Let's start talking –
contact me
.
Subscribe
Get the latest posts immediately
Subscribe in a feed reader
or enter your email address:
About this blog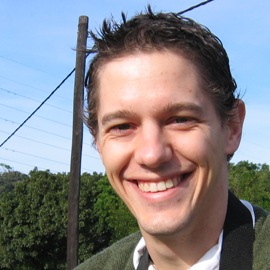 I'm Duncan Drennan and this blog is about spreading ideas regarding engineering, our environment and creating a better world. You can also follow me on Google Reader.
About Engineer Simplicity
Copyright Notice
© Copyright 2006-2010, Duncan Drennan, All rights reserved
Popular Posts
We are in the middle of an energy crisis and each of us need to make some dramatic changes to ensure that we have electricity, and that the ...

As engineers we spend a lot of time solving problems. A customer has a problem and it needs to be fixed. The electronic boards you have just...

eWaste is a particularly difficult issue to deal with as it contains many different materials and lots of extremely hazardous substances. I...

Electronic design automation tools like OrCAD , PADS and Altium Designer are part of an electronic engineer's day–to–day life. We need...

We have allowed ourselves to be framed as consumers. We hear it constantly – we are not referred to as people, or producers, or savers, we a...

On 29 June 2009 my wife and I became parents to Grace Drennan. It is a great privilege, honour and responsibility to be a part of this amazi...

Quoting for electronic design is quite an art. You never really know how long something will take or the difficulties that you will face al...

I am an advocate of making sure that every device consumes as little power as possible at all times. Indicator lights should be off, process...

Mercury in compact fluorescent tubes (CFLs) is a health hazard and therefore we should not use CFLs....at least that is the false message b...

When James Bond used miniature cameras in the 60's and 70's the thought of a wireless phone that can take pictures and send them t...