Monday, October 06, 2008
Information duplication is the enemy of efficient systems
Every time information is duplicated there is the possiblity of an error. Let me say that again, every time information is duplicated there is the possibility of an erorr.
The
electronic design process
is made up of different parts such as schematic capture, PCB layout, component procurement and assembly. Each step requires information to be passed backwards and forwards. Certain information is only relevant to particular steps, for example you only need the exact part number for ordering, while a more basic part number or description could be used in the schematic (passives like resistors and capacitors are a good example of this).
Deciding what is important amongst all this information can be difficult, which often results in much of the information being duplicated in each step. The tools we use for electronic design automation (EDA) can inadvertently encourage us to create duplicate parts with detailed information contained within them. This seems fine until the parts library grows to an unmanageable size and discrepancies start to creep in, resulting in design and manufacturing errors.
Passing information between different systems, like the stock management and design systems can create an even larger mess. Typically these two systems are separated from each other and keeping them synchronised becomes a full time job. Any discrepancies between the two systems result in expensive time losses due to incorrect stock. The more information there is to keep track of, the greater the chance of errors and wasted time and money.
I am sure that most engineers have at some point in their career come across massive stock and bill of material spreadsheets which are overwhelming to manage, not just due to the amount of information, but also due to the incorrect tool (a spreadsheet) being used.
Yes, there are probably comprehensive ERP systems that can help with these problems, but those are not necessarily accessible to small engineering firms or individuals.
Information duplication is the enemy of efficient systems, we must eliminate it wherever possible.
That is the first rule of the process that I am developing for my own business. It will help me to develop faster and better, and once it is working it is going to allow every engineer access to the same opportunities.
Subscribe
Get the latest posts immediately
Subscribe in a feed reader
or enter your email address:
About this blog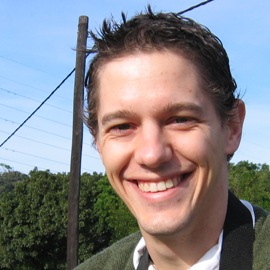 I'm Duncan Drennan and this blog is about spreading ideas regarding engineering, our environment and creating a better world. You can also follow me on Google Reader.
About Engineer Simplicity
Copyright Notice
© Copyright 2006-2010, Duncan Drennan, All rights reserved
Popular Posts
We are in the middle of an energy crisis and each of us need to make some dramatic changes to ensure that we have electricity, and that the ...

As engineers we spend a lot of time solving problems. A customer has a problem and it needs to be fixed. The electronic boards you have just...

On 29 June 2009 my wife and I became parents to Grace Drennan. It is a great privilege, honour and responsibility to be a part of this amazi...

When James Bond used miniature cameras in the 60's and 70's the thought of a wireless phone that can take pictures and send them t...

eWaste is a particularly difficult issue to deal with as it contains many different materials and lots of extremely hazardous substances. I...

Urban agriculture (UA) – the production of food within a city – is an important aspect of securing our food supply as well as restoring our...

Electronic design automation tools like OrCAD , PADS and Altium Designer are part of an electronic engineer's day–to–day life. We need...

With 48 post over nearly three years, I am certainly not a prolific blog writer. My goal has never been to write a lot, but to rather explor...

Quoting for electronic design is quite an art. You never really know how long something will take or the difficulties that you will face al...