Wednesday, July 09, 2008
Saying No
Sometimes we have to say No.
Saying No is an important part – a critical part – or our job as engineers and designers. Great products are designed by people who know when to say No and when to say Yes.
Great products do not need feature lists and check boxes. Great products are sold by their users because they love them.
You know what the most difficult thing about this is?
You have to choose, and choosing means you have to be brave
.
I just love this graph from
Kathy Sierra
and the
article that goes with it
(thanks for the inspiration).
"Give users what they actually want, not what they say they want. And whatever you do, don't give them new features just because your competitors have them!" – Kathy Sierra
Subscribe
Get the latest posts immediately
Subscribe in a feed reader
or enter your email address:
About this blog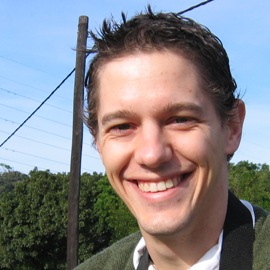 I'm Duncan Drennan and this blog is about spreading ideas regarding engineering, our environment and creating a better world. You can also follow me on Google Reader.
About Engineer Simplicity
Copyright Notice
© Copyright 2006-2010, Duncan Drennan, All rights reserved
Popular Posts
We are in the middle of an energy crisis and each of us need to make some dramatic changes to ensure that we have electricity, and that the ...

As engineers we spend a lot of time solving problems. A customer has a problem and it needs to be fixed. The electronic boards you have just...

On 29 June 2009 my wife and I became parents to Grace Drennan. It is a great privilege, honour and responsibility to be a part of this amazi...

So here we are, the first blog post...well, really, here I am. My name is Duncan Drennan and this is my blog on business, design, electronic...

eWaste is a particularly difficult issue to deal with as it contains many different materials and lots of extremely hazardous substances. I...

Electronic design automation tools like OrCAD , PADS and Altium Designer are part of an electronic engineer's day–to–day life. We need...

There are a lot of steps to turn an idea into a product. Each step requires care and attention to ensure that the best product is created. B...

Urban agriculture (UA) – the production of food within a city – is an important aspect of securing our food supply as well as restoring our...

This post forms a part of the SA Blook . So what is our reality? South Africa has an unemployment rate of about 23%, a skills shortage crisi...

When James Bond used miniature cameras in the 60's and 70's the thought of a wireless phone that can take pictures and send them t...