Monday, October 15, 2007
A better life — right now
I found out that today is
Blog Action Day
while reading through my feeds this morning — I've clearly been sleeping. So my small contribution for today is to try to amplify a simple and important message.
For a while I had been struggling with the whole message of global warming and climate change. The main reason was that the story was weak (in my opinion at least). Now what I mean by weak is that it was not changing enough lives — not creating enough action. I think
Seth Godin managed to express the problem best
.
The next step was figuring out the solution, which proved to be difficult. Thankfully I came across what I consider to be the best environmental blog I know of,
No Impact Man
, and in particular,
this post
.
"My point is that a big boost to the environmental cause might come with spending a little less time making people scared of a worse life and a little more time inspiring them towards a better one"
Let us each start working towards a better life right now. We need to realise that the impact of our lifestyle is an event which is taking place now. We have real and immediate problems that need to be addressed, from
children suffering from asthma due to exhaust fumes
, to the
depletion of fish stocks off the West coast of South Africa
.
Take action to make a better world for yourself — right now.
Bonus Links:
Technorati tags : environment
Subscribe
Get the latest posts immediately
Subscribe in a feed reader
or enter your email address:

About this blog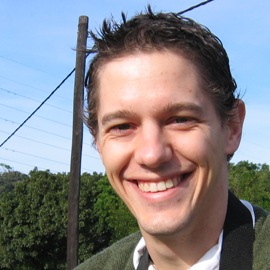 I'm Duncan Drennan and this blog is about spreading ideas regarding engineering, our environment and creating a better world. You can also follow me on Google Reader.

About Engineer Simplicity

Popular Posts
We are in the middle of an energy crisis and each of us need to make some dramatic changes to ensure that we have electricity, and that the ...

As engineers we spend a lot of time solving problems. A customer has a problem and it needs to be fixed. The electronic boards you have just...

I was pondering processes while making some tea today. Most of my process pondering these days is inspired by what Sig is doing . I think o...

The advert ends with the line, "The walls between art and engineering exist only in our minds." There are a couple of ways to i...

Electronic design automation tools like OrCAD , PADS and Altium Designer are part of an electronic engineer's day–to–day life. We need...

Every time information is duplicated there is the possiblity of an error. Let me say that again, every time information is duplicated there ...

Sometimes we have to say No. Saying No is an important part – a critical part – or our job as engineers and designers. Great products are ...

On 29 June 2009 my wife and I became parents to Grace Drennan. It is a great privilege, honour and responsibility to be a part of this amazi...

Load shedding and Eskom have been on the lips of many South Africans over the past few weeks. We have had some of our worst electrical outag...

Blog Archive