Wednesday, September 06, 2006
Are we chronically impatient?
Would you take a job with these requirements?
"Up and coming seeks visionary leader to take team to new heights. Great pay and benefits, but you'll have to perform for our clients. Clients and upper management can be very demanding and you will be expected to perform under pressure. You'll be constantly evaluated on past, present and future performance (but mostly on present and future). You'll be expected to stand up to strong critics of the product and make sure that the team functions well at all times.
"Lasting changes will begin with you - starting immediately. If those changes and results are not immediately evident you'll have to answer to evaluation committees. You should be comfortable with your job being under constant threat. Client loss will be directly attributable to you."
You might see this job advertised in the following way,
"South African soccer team seeks new coach"
Soccer? Why am I talking about soccer in an engineering and business blog. Would you mind bearing with me while I look at some of the problems in our sports and the government before applying this to our businesses?
Let's start with sports - a firm favorite in South Africa. It seems like it takes only one loss (at any of our three major sports - soccer, rugby and cricket) and the first words out of everyone's mouths are, "The coach should be fired!" Let's look at this quickly.
Inevitably a new coach enters the system with their own vision of how players should be coached and how decisions should be made. They go about implementing there vision (or at least laying the foundation for it) and then slowly work towards that. First is the excitement of new prospects, then the hard work begins. For a while things start to get a bit messy as the new tactics and strategy are learnt and implemented. Hopefully after that messy time the effects of the work will start to show, all the elements of their strategy start to fit together - and then the team starts winning.
Where it all seems to go wrong is during that messy phase. Commentator, critics, fans and government all get in on the act of telling the coach to sort things out, or else (in the words of The Donald), "You're fired!" And invariably, before things get better, the coach is fired, a new one is hired and we're back at the beginning, but worse off.
Onto the government...
If a brick was laid every time I heard, "The committee for (prisons, health, police etc.) has come up with a plan to deal with the crisis of (escapees, HIV/AIDS, crime)," we would not have a housing crisis in South Africa. It seems like we're always coming up with plans to solve things, but the plan changes every week, and all the useful time is spent coming up with a new plan.
This messes everyone around.
So what is the problem? Could it possibly be that we in South Africa are chronically impatient? Why are we not willing to wait and allow change to take effect?
I would postulate that most people are risk and change averse, that is, they like stability. Each change, each new plan, creates instability, and this makes everyone unhappy. New training, and unhappy workers means lower productivity. Lower productivity equals fewer results, which again equals a committee to solve the crisis in (prisons, health, policing etc.).
This is what
Jim Collins
would call a
Doom Loop
- and that's bad (just in case the word Doom didn't give it away).
By now it should be clear how this could apply to your business. Are you chronically impatient when you try or implement something new? Do you expect to have results NOW?
I think there are three things that we need to be very careful about when trying new systems.
Are we able to measure the outcomes effectively?
Are we measuring the correct thing? (it might not be as obvious as it seems)
How long do we need to wait before we see real effects? (not just what we want to see)
This is all really about how we measure the effect of a system, and whether our measurements are reliable. So, I suppose the next question will be, "But how long is long enough?" Well, I don't know, and I'm not too sure that anyone will be able to tell you. Here are a couple of things to do to ease the waiting. (This list can also be applied to new products)
Watch it develop


Try to allow the system to grow on its own and watch where and why this is happening - you'll learn a lot from the people who are using it. Try to release some control and you will probably get something better than you could have thought up on your own.

Get rid of inefficiencies


Instead of reinventing the whole system to get rid of every inefficiency that you can imagine, just get rid of those that are easy to change. Again, watch the system - the people doing the work will quickly let you know what is wasting their time.

Create constant feedback


Always listen to what people are saying - you'll learn more that way than watching your metrics.

Be flexible


You (and I) are not infalable. Adapt and remember that it is outcomes that are important, not whether your ideas are being followed perfectly.
Subscribe
Get the latest posts immediately
Subscribe in a feed reader
or enter your email address:
About this blog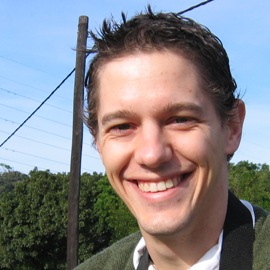 I'm Duncan Drennan and this blog is about spreading ideas regarding engineering, our environment and creating a better world. You can also follow me on Google Reader.
About Engineer Simplicity
Copyright Notice
© Copyright 2006-2010, Duncan Drennan, All rights reserved
Popular Posts
We are in the middle of an energy crisis and each of us need to make some dramatic changes to ensure that we have electricity, and that the ...

As engineers we spend a lot of time solving problems. A customer has a problem and it needs to be fixed. The electronic boards you have just...

On 29 June 2009 my wife and I became parents to Grace Drennan. It is a great privilege, honour and responsibility to be a part of this amazi...

So here we are, the first blog post...well, really, here I am. My name is Duncan Drennan and this is my blog on business, design, electronic...

eWaste is a particularly difficult issue to deal with as it contains many different materials and lots of extremely hazardous substances. I...

Electronic design automation tools like OrCAD , PADS and Altium Designer are part of an electronic engineer's day–to–day life. We need...

There are a lot of steps to turn an idea into a product. Each step requires care and attention to ensure that the best product is created. B...

Urban agriculture (UA) – the production of food within a city – is an important aspect of securing our food supply as well as restoring our...

This post forms a part of the SA Blook . So what is our reality? South Africa has an unemployment rate of about 23%, a skills shortage crisi...

When James Bond used miniature cameras in the 60's and 70's the thought of a wireless phone that can take pictures and send them t...