Monday, June 23, 2008
Sweat the small (and big) things
My last post
spawned an
interesting discussion
on how we should be focussing our energy saving efforts – should we be worrying about saving a few watts in one area, while there are other areas which are wasting kilowatts?
How we each approach this depends a lot on our personalities. Some people think big and need to see huge value resulting from their actions. Others find joy in fine tuning all the details and making sure that everything is just right.
I feel that the two go hand in hand. Each on its own lacks substance. If all you can see are the fine details it is difficult to work towards a bigger goal. If all you can see is the big goal, it is hard to see the small steps that need to be taken to achieve it. It is a bit like that saying: how do you eat and elephant? One bite at a time.
Setting big goals is important, and so is sweating the small stuff. We still come back to that question though: where should we focus our energy to have the largest impact?
There are two important areas to focus on,
The biggest point of pain, and,
The easiest thing we can do.
For businesses and home users the biggest point of pain is probably paying their electricity bill at the end of the month, which means that water heating (for homes) and HVAC (for business) are the things to focus on. The easiest thing that everyone can do is activate your
computers' energy saving modes
(
it is really easy and costs nothing to do
). Making one small change can start a process of discovery leading to further changes.
I am currently working on a warehouse floor application and one of the issues is power consumption. Power consumption affects how many units can be powered from a single power supply, and what type of cabling is used. When I made some measurements I found that the system was consuming way more energy while idle than I was happy with. The easiest (and in this case only) way to address that was to do some investigation into the power saving options of the microprocessor. I managed to cut the idle power consumption to 20% of what it was. In this case the amount of power saved per unit is not much (100mW) but the number of units is high. It helps me to increase the number of units I can drive, as well as saves a reasonable amount of energy overall. That small saving per unit will save around 350kWh/month in this application – the monthly energy consumption of my home.
So sweat the small stuff, and sweat the big stuff. Build momentum and keep moving forward.
To the engineers: what you do matters – keep making good choices.
Photo, courtesy of Mandy Goldberg, licensed under a Creative Commons license.
---
A quick guide to computer energy saving
Set your monitor/display to turn off after 15 minutes or less (don't use a screen saver).
Set your hard drives to turn off after 15 minutes or less.
Set your system to sleep after 30 minutes or less.
Choose "Minimal Power Management" as a power scheme in XP (this makes sure the processor can go into low power modes while it is not busy). In Vista make sure your "Minimum processor state" is set to a low value under the advanced power options and "Processor power management."

The
Climate Savers Computing Initiative
has a
guide for minimising computer power
in each operating system (see the list in the sidebar for your OS).
Subscribe
Get the latest posts immediately
Subscribe in a feed reader
or enter your email address:
About this blog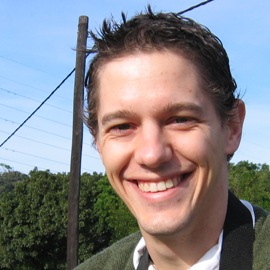 I'm Duncan Drennan and this blog is about spreading ideas regarding engineering, our environment and creating a better world. You can also follow me on Google Reader.
About Engineer Simplicity
Copyright Notice
© Copyright 2006-2010, Duncan Drennan, All rights reserved
Popular Posts
We are in the middle of an energy crisis and each of us need to make some dramatic changes to ensure that we have electricity, and that the ...

As engineers we spend a lot of time solving problems. A customer has a problem and it needs to be fixed. The electronic boards you have just...

So here we are, the first blog post...well, really, here I am. My name is Duncan Drennan and this is my blog on business, design, electronic...

There are a lot of steps to turn an idea into a product. Each step requires care and attention to ensure that the best product is created. B...

This post forms a part of the SA Blook . So what is our reality? South Africa has an unemployment rate of about 23%, a skills shortage crisi...

The short version (my "elevator pitch"): Compact fluorescent lamps (CFLs) use about a fifth of the energy of a normal (incandescen...

eWaste is a particularly difficult issue to deal with as it contains many different materials and lots of extremely hazardous substances. I...

Electronic design automation tools like OrCAD , PADS and Altium Designer are part of an electronic engineer's day–to–day life. We need...

On 29 June 2009 my wife and I became parents to Grace Drennan. It is a great privilege, honour and responsibility to be a part of this amazi...